Last week, Missouri State Sen. Maria Chappelle-Nadal (D) posted a call for the assassination of President Donald J. Trump on Facebook. She has since issued an apology for the post, but to many, the damage was already done.
Just a week later, the controversial Democrat took to social media again - this time targeting Missouri Gov. Eric Greitens by sharing a virulently anti-semitic tweet "warning" him that the "Trump Train" ends at a Nazi concentration camp.  The Washington Free Beacon reports that the controversial tweet was retweeted by Chappelle-Nadal.
Here's the "Trump Train" tweet in question: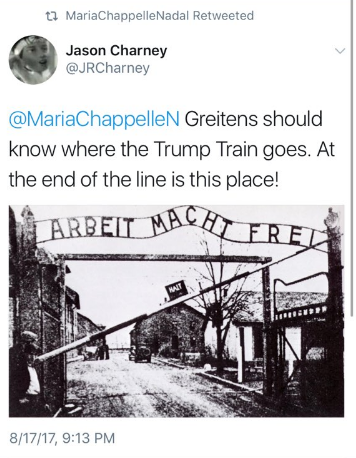 So far State Sen. Chappelle-Nadal has been silent in regard to her invocation of Nazi death camps while attacking Missouri's first Governor of Jewish Heritage.
People were quick to denounce Chappelle-Nadal's Facebook post, calling on her to apologize and even resign.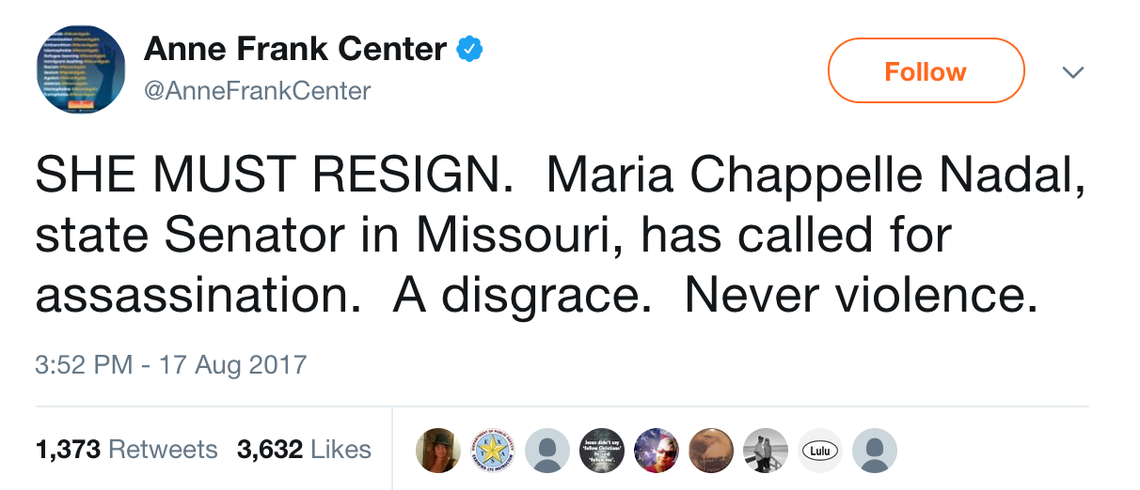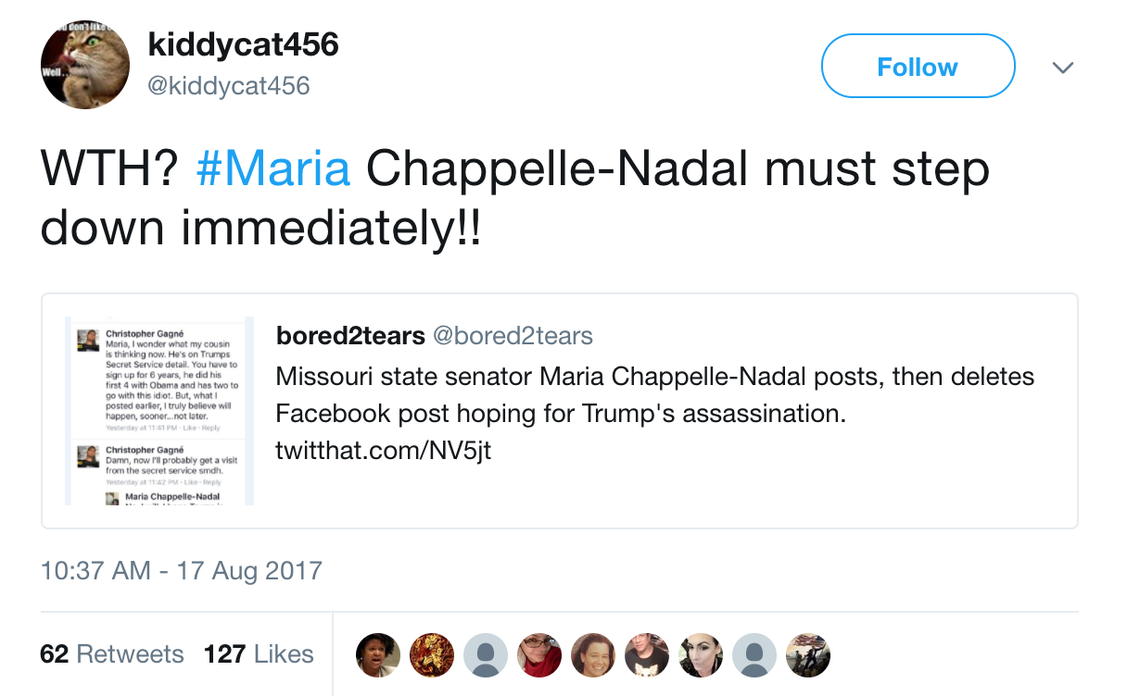 The editorial boards of both the St. Louis Dispatch and the Kansas City Star also joined in with calls for Chappelle-Nadal's resignation.
Blasting the senator for crossing a "big, bright line," the Kansas City Star wrote on August 21 that she "must do the right thing and resign her office immediately..."
The St. Louis Dispatch wrote that despite her apology, "There are times when unequivocal contrition should be enough to clear the air and move on. This, sadly, is not one of those times."
So far Chappelle-Nadal hasn't commented on or explained her retweet, but we will update this story if she does.