In the waning hours of October 1, 2017, evil struck in Las Vegas, NV when a deranged gunman opened fire on a crowd at a country music festival. The festival, which ran from September 29 to October 1, featured country music stars Maren Morris, Sam Hunt, Lee Brice, Brothers Osborne, and more. The sheer number of casualties - 59 people killed and another 527 injured - is immense. But as the city and the nation begins to heal, so too will another close-knit group: the country music community.
As Morning Hangover publisher Kurt Bardella wrote on CNN.com, "There's a lot about this attack in Las Vegas and the damage it caused that we don't know about yet. But what I do know is that the country music community will face it with strength and resilience."
Signs of that "strength and resilience" were already starting to crop up on social media throughout the day on Monday, October 2.
Country music star Brad Paisley tweeted a message of unity, calling all country music fans a "family."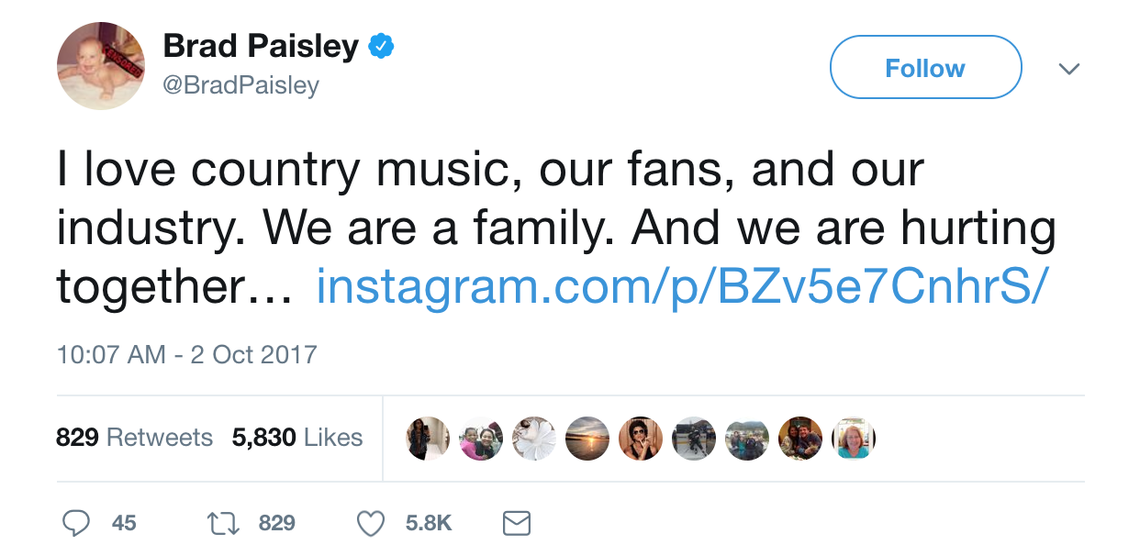 Recording artist Brett Eldredge also sent out a message of resilience for fans, saying "we WILL get through this.""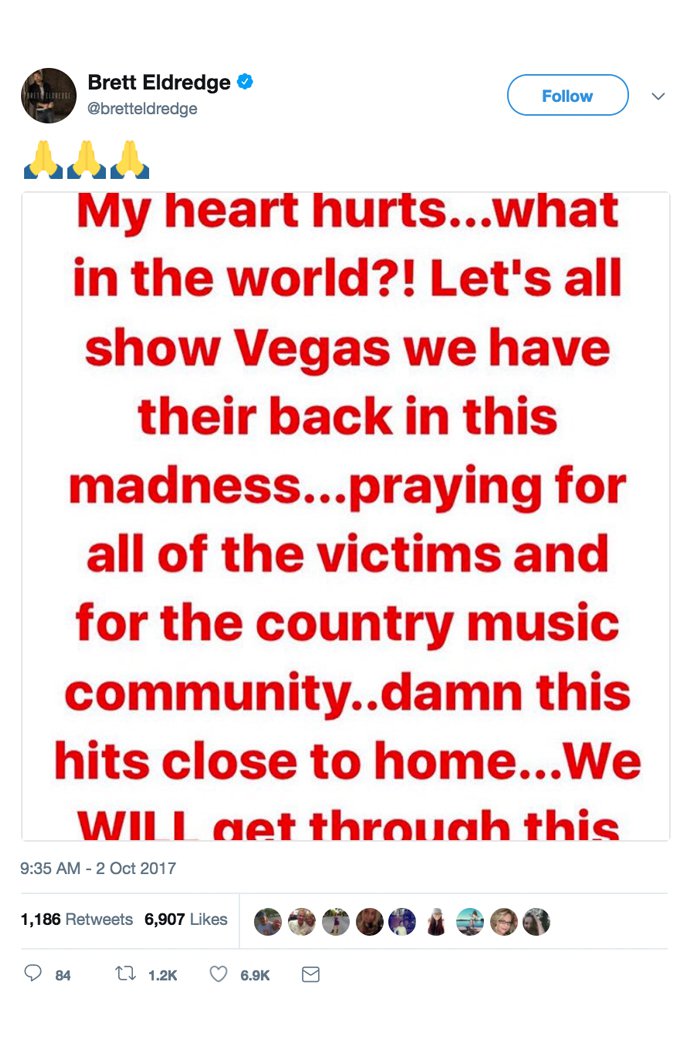 Jason Aldean, who was on stage with the gunshots broke out, posted a message on Instagram saying that while he's ok, "Tonight has been beyond horrific….It hurts my heart that this would happen to anyone who was just coming out to enjoy what should have been a fun night."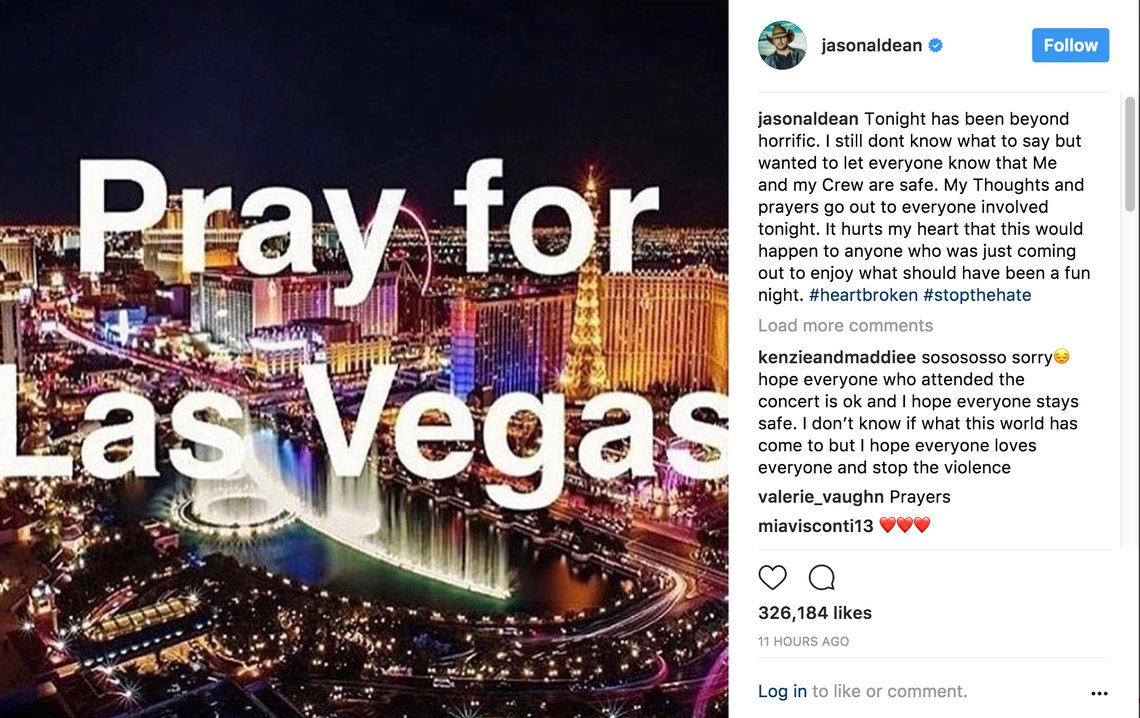 Artists Faith Hill and Tim McGraw probably put it best when they wrote, "Let us help each other find a way to deal with the emotional trauma of these difficult times."
Another rising country music star - Jake Owens - was backstage when the shooting started. He told CBS News he won't live in fear. "I think it's our duty as entertainers out here in the world to stand up [to] this sort of thing," said Owens. "They can't keep us down… because I think part of being entertainers is bringing happiness to people."
The Country Music Association also planned a vigil in Nashville Monday night at the Ascend Amphitheater. Rest assured the country music community is built on heart, grit, and strength. And it will be coming together in the days and weeks ahead like never before.