Rep. Steve Scalise may just be playing at baseball practice this morning but he's already won.

The House Majority Whip was pictured playing baseball this morning by fellow Republican Sen. Jeff Flake and his return to the field holds a special meaning.

Republican Sen. Jeff Flake shared a photo of Scalise playing ball on Twitter.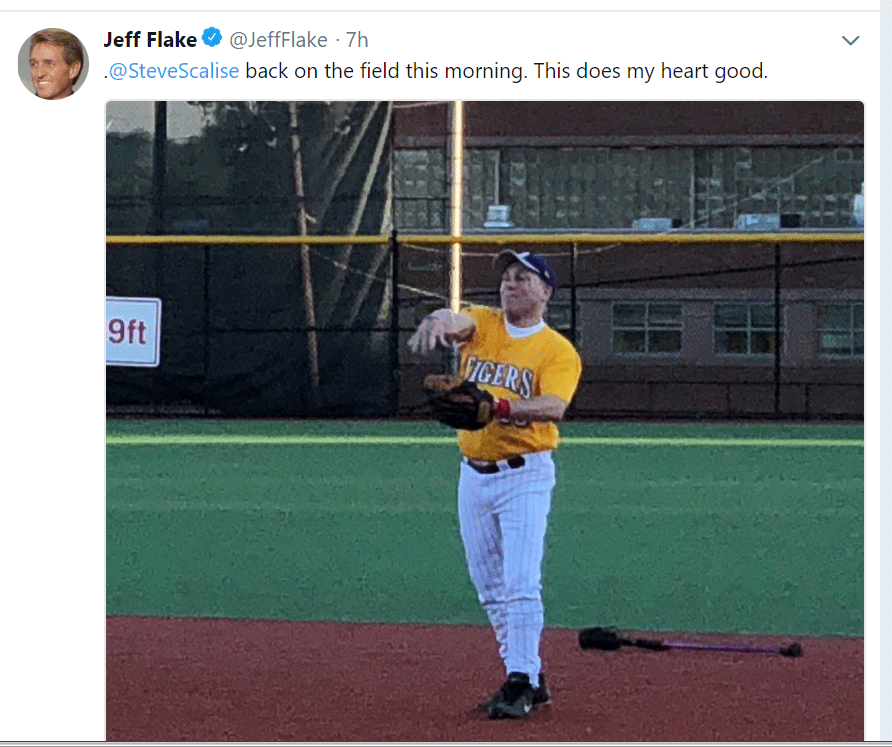 Scalise underwent multiple surgeries after he was shot on June 14, 2017. 

Now he's back on the field and appears to be enjoying it. 

Scalise responded to Flake's tweet, writing, "Feels good to be back with the team!"

Scalise addressed his colleagues last September from the House floor.

"As you can imagine, these last three and a half months have been pretty challenging times for me and my family, but if you look at the outpouring of love, of warmth, of prayer -- my gosh, [my wife] Jennifer and I have been overwhelmed with all of that outpouring," the Louisiana representative said. "It's given us the strength to get through all of this and to get to this point today."

"I'm definitely a living example that miracles really do happen," Scalise said.